a sumptuous feast for all ages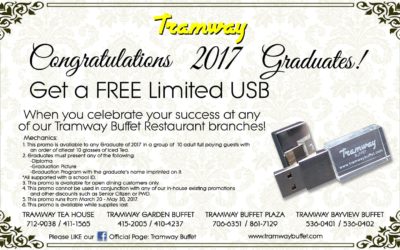 Congratulations to all 2017 Graduates! It's time to celebrate at Tramway Buffet Restaurants and get a FREE Limited USB for every 10 full paying guests with 10 order of Iced Tea!
read more
We ensure that every branch will be able to fulfill our mission to offer festive dining with a uniquely themed eat-all-you can at the most value and satisfaction.